Welcome to LOWE™ Lawn & Pest Control.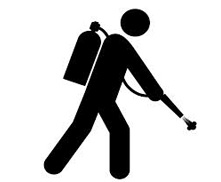 At LOWE™, we offer a full range of services to meet your pest control and lawn care needs. Your business has a face that customers recognize. Just as important as marketing and advertising, maintaining your place of business reveals a level of professionalism that speaks volumes. Let LOWE™ give your business a "facelift," and maintain it, inside and out. Contact us to develop a customized maintenance plan that meets your business needs. For employment information, please email us.
Servicing the following counties in Tennessee: Knox, Sevier, Blount, Loudon, Roane, Anderson, Union, claiborne, Hancock, Grainger, Hamilton and Jefferson.
We specialize in the treatment of household pests that include but are not limited to: Moths, Fleas, Spiders, Ants, Roaches, Termites, Flies, Mosquitoes, Asian Lady Beetles, Hornets, Yellow jackets, Bees, Wasps, Centipedes, Millipedes, Mice, Rats, Earwigs, fleas, etc.
Horticulture Lawn & Turf License
Wood Destroying Organism License
General Pest & Rodent Control License