About Us
---
Serving East Tennessee Since 1956.
At LOWE™, we offer a full range of services to meet your pest control and lawn care needs. Your business has a face that customers recognize. Just as important as marketing and advertising, maintaining your place of business reveals a level of professionalism that speaks volumes. Let LOWE™ give your business a "facelift," and maintain it, inside and out. Contact us to develop a customized maintenance plan that meets your business needs. For employment information, please email us.
Servicing the following counties in Tennessee: Knox, Sevier, Blount, Loudon, Roane, Anderson, Union, Claiborne, Hancock, Grainger, Hamilton and Jefferson.
We specialize in the treatment of household pests that include but are not limited to: Moths, Fleas, Spiders, Ants, Roaches, Termites, Flies, Mosquitoes, Asian Lady Beetles, Hornets, Yellow jackets, Bees, Wasps, Centipedes, Millipedes, Mice, Rats, Earwigs, fleas, etc.
Horticulture Lawn & Turf License
Wood Destroying Organism License
General Pest & rodent Control License
---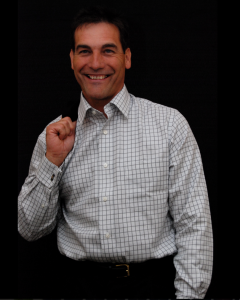 Howard Walker - Owner President

LOWE™ Exterminating Co., Inc. was founded by Grover S. Walker and his wonderful wife Anna in 1969. The business was purchased from the Jim Lowe Family and consisted of approximately 600 annual termite warrantee customers. Grover quickly earned his pest control license and began to build a monthly pest control route. Anna managed the office and kept the books with pencil and typewriter. The next 10 years saw an expansion in customers and employees.
Howard, their only son, joined Grover & Glenn as a Termite Technician in 1979. Ed Williams joined in 1980 and became a Termite Technician.
It was our conviction that we should be truthful, and do what was best for the customer that led to a steady growth in the company. In the early 1980's Howard got his license for Termite and Pest Control and in 2000 he got his license in the Horticultural Lawn & Turf and expanded the business into a full service Lawn & Pest Business.
Grover and Anna retired in 2001 and are enjoying the freedom for which they worked hard.
While the general concensus maintaines a view of economic hardship, we will always be grateful to God for the blessings we have enjoyed and for the customers we have been privileged to serve. We do not know what the future holds, but we are trusting in the One who holds the future. We will endeavor to improve our skills, expand our horizons and most of all look for ways to better serve you, our customers. Thank you for giving us a chance.
Finally, if you are in the South Knoxville area on Sunday, please join us for Worship at The Gathering Church.
For employment information, please contact us.
---